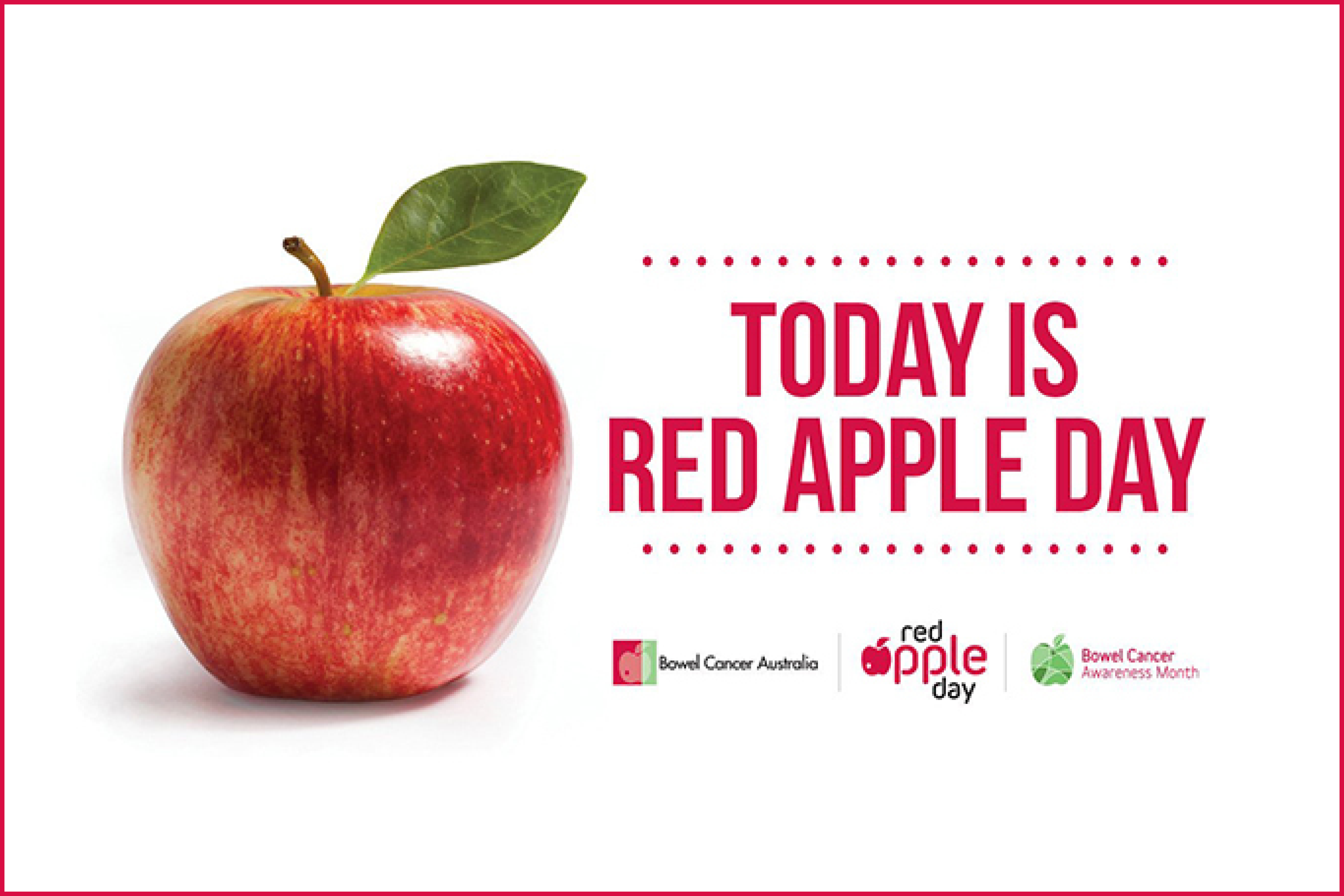 Red Apple Day
June is Bowel Cancer Awareness Month, a Bowel Cancer Australia initiative raising awareness of Australia's second deadliest cancer: https://youtu.be/LrYsP-3BeyQ
Bowel cancer claims the lives of 103 Australians every week (5,375 people a year) - but it's one of the most treatable types of cancer if found early. While the risk of bowel cancer increases significantly with age, the disease doesn't discriminate and will affect men, women, young & old. 300 Australians will be diagnosed with bowel cancer this week (15,604 people a year).
A highlight of Bowel Cancer Awareness Month is Red Apple Day, today, which is a focused day to raise further awareness of this disease.
So whether you are at the office, onsite, at a Display or working from home today make sure to eat a red (or green or yellow) apple and remember an apple a day keeps the doctor away!
Should you wish to support the vital work of Bowel Cancer Australia, below is a link to donate to the cause and assist this community-funded charity, who are dedicated to prevention, early diagnosis, research, quality treatment and the best care for everyone affected by bowel cancer.
https://redappleday.everydayhero.com/au/sign-up
Or you may wish to purchase, send or dedicate a virtual Bowel Cancer Ribbon through the below link:
https://www.virtualbowelcancerribbon.org/